Then I'm your girl. I'm now writing romance as Angie Morgan! My co-author Amalie Howard and I are excited to share the first book in our new Lords of Essex series with you!
MY ROGUE, MY RUIN, a dark and sexy spin on the legend of Robin Hood, is available now through Entangled Publishing.
Find out more at AngieMorganBooks.com!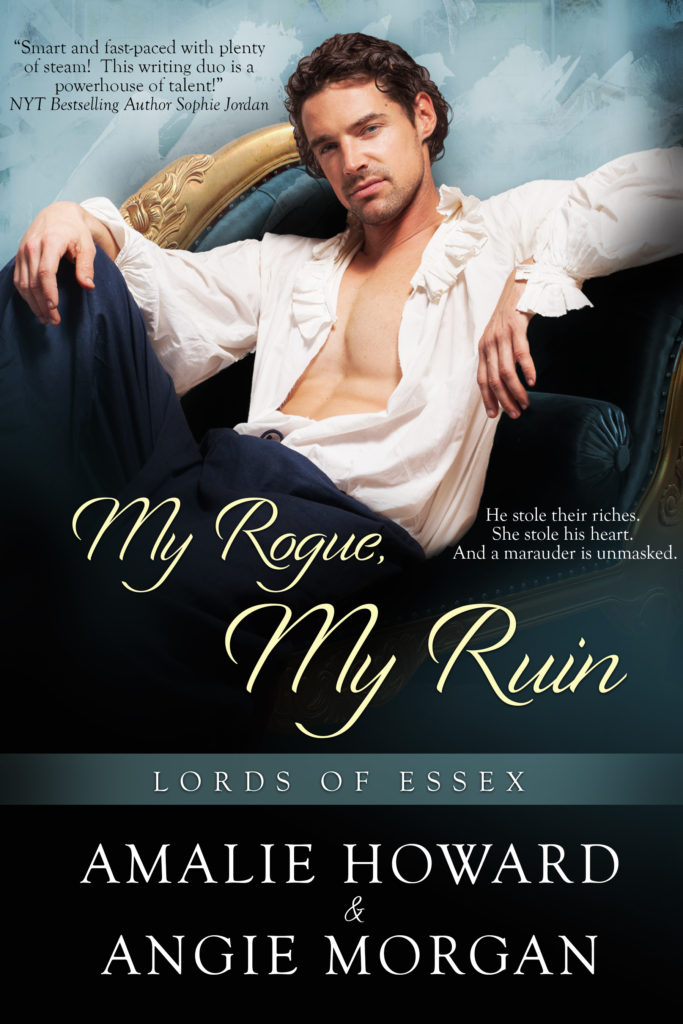 ---
A little about the book:
He stole their riches. She stole his heart.
The cold and aloof Marquess of Hawksfield is the worst peer in London. He has no friends, no fortune, and no time for fools. The dissolute ways of the ton disgust him. But when Archer assumes the identity of the mysterious and devilish Masked Marauder, he is free to do as he pleases.
Sheltered heiress Lady Briannon Findlay is a wallflower, and prefers it that way. Until she meets the nefarious Masked Marauder, a gentleman thief waylaying carriages from London to Essex, who awakens sensual impulses she never knew she had. Provocative and darkly attractive, his artful seduction leaves her wanting more.
When Brynn discovers that Archer and the Masked Marauder are one and the same, trust and attraction collide. But after a murder is committed by an imposter marauder, they must risk everything to find the real killer…including their love.